Next generation of polar scientists work toward more inclusive future
When twenty polar science postdoctoral researchers converged on CU Boulder and the university's Mountain Research Station for a week-long leadership workshop in May 2023, some were skeptical about what they would walk away with. But after a week of topic deep-dives, discussions, and friendly hikes, the participants of the Polar Postdoc Leadership Workshop not only grew their skills and knowledge—they bonded over a shared vision to make the polar sciences more inclusive and welcoming. 
Now, the participants are back in offices, labs, and field sites across the world, taking their first steps as polar science leaders by creating a synthesis report sharing where they want to lead the polar sciences as a community. To accompany the report, they will create a resource repository, which will include information and insights about "hidden curriculum" that early career scientists often need to learn in order to be successful. 
"We spent the week talking about hard topics that matter," said Mariama Dryák-Vallies, a facilitator for the workshop and director of the Polar Science Early Career Community Office (PSECCO), which hosted the event. "The workshop gave participants a safe space to talk with each other about how the polar science community needs to improve and an opportunity to learn from and interact with senior scientists who had a wealth of knowledge and experiences to share."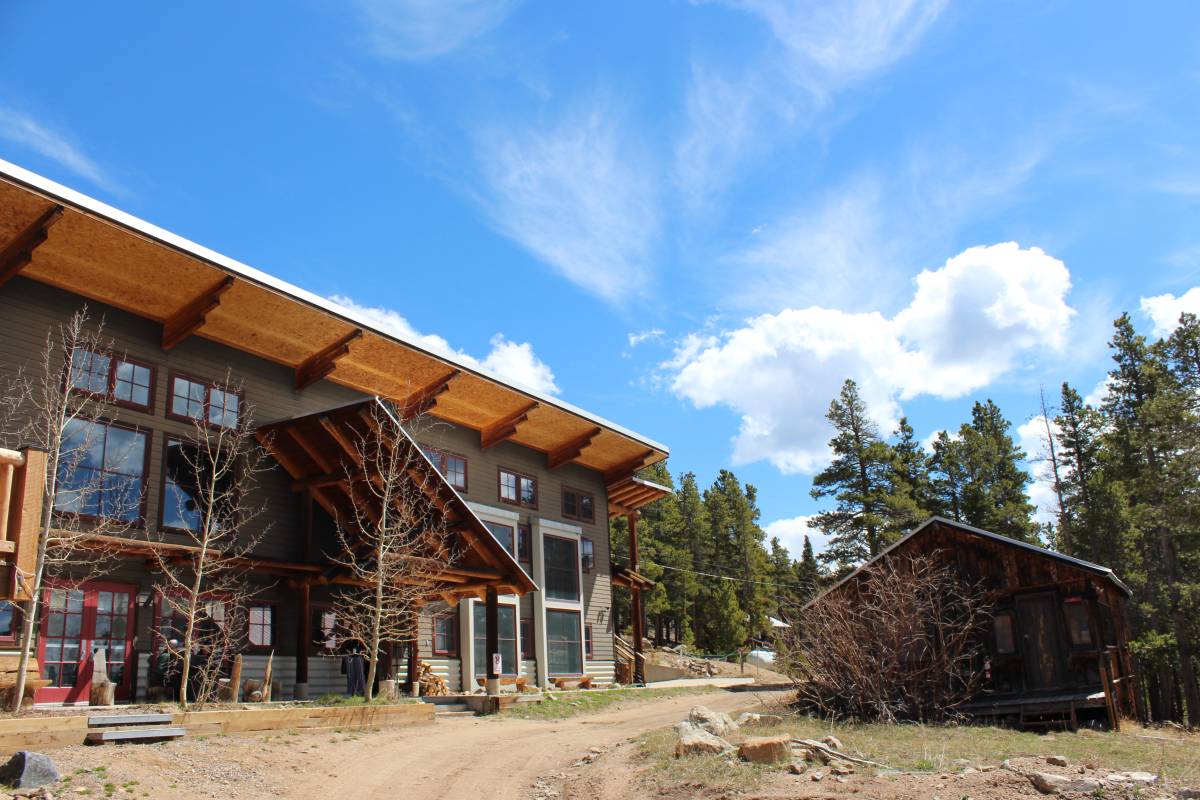 THE MOORES-COLLINS FAMILY LODGE AT CU BOULDER'S MOUNTAIN RESEARCH STATION SERVED AS THE HOME-BASE FOR PARTICIPANTS DURING THE WORKSHOP. PHOTO: BRIGITTA RONGSTAD STRONG/CIRES
Creating a safe and productive space for these discussions was a priority for Dryák-Vallies and the PSECCO team. They knew the location for the 2023 Polar Postdoctoral Leadership Workshop would be important—and their selection was intentional. Nestled in the Colorado Rocky Mountains between Nederland and Ward, CU Boulder's Mountain Research Station offers a tranquil and remote environment where people can leave distractions behind, focus on in-person interactions, and reset in nature.
"The informal networking and discussion time, especially whilst out walking and running was awesome," said Ben Fernando, a postdoc at the University of Oxford who will be moving to the U.S. to start a fellowship this fall.
Creating a welcoming space
In a week jam-packed with information and activities, participants were able to explore a lot, both outside in nature and inside the cozy lodge that served as their home base. The group discussed barriers to entry in the polar sciences, talked about how to build more welcoming spaces, and learned how they can lead and use their leadership skills to be a part of positive change. 
For many of the participants, the focus on leadership was a new, welcome addition to their academic training.
"As postdocs, we don't get trained to lead projects," said Eva Doting, a postdoctoral researcher from the Netherlands working in the Biogeochemical Cycles (BiCycles) Lab at the University of Pennsylvania. "This workshop enabled me to activate my leadership skills and build confidence as a scientist."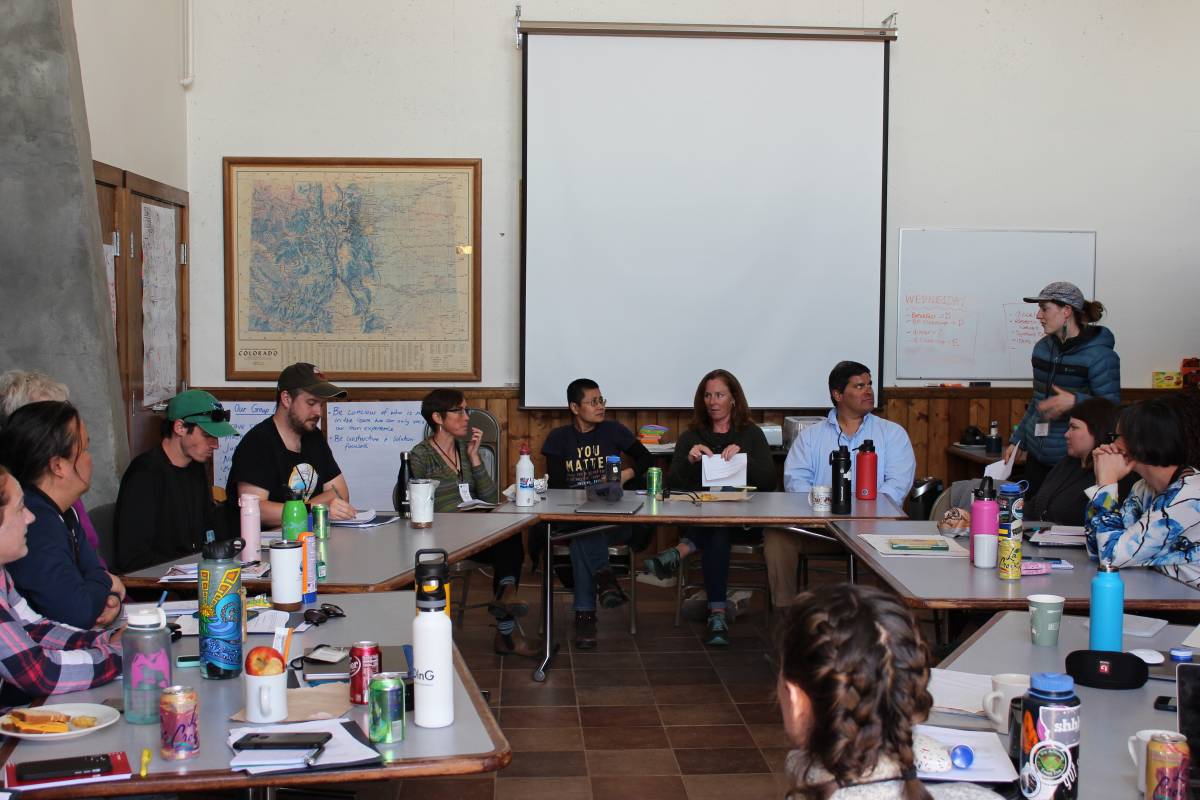 PANELISTS AND PARTICIPANTS DISUCSS WORK-LIFE BALANCE AT THE POLAR POSTDOC LEADERSHIP WORKSHOP ON MAY 17, 2023. PHOTO: BRIGITTA RONGSTAD STRONG/CIRES
To help participants sharpen their leadership skills, the workshop brought in experts from near and far to share their wisdom and lessons learned about academic systems in a series of panels. Senior scientists and representatives from the National Science Foundation discussed the ins-and-outs of academic careers—from proposal writing and project management to managing a healthy work-life balance.
"I'm glad to learn more about NSF and its structure, goals, proposal writing, and so forth," said Stanislav Saas Ksenofontov, an Indigenous Sakha social scientist from the Sakha Republic in Northeast Siberia and postdoc at the University of Northern Iowa. "I was excited to discover that any Arctic and Indigenous specifically related projects can be funded, which I'm thinking of proposing in the near future."
Creating successful leaders
The experts also shared about their own experiences and struggles in academia, providing workshop participants with a unique opportunity to learn more about what makes a successful scientist and leader.
"I kept asking myself 'Is this really what I should be doing?'" said Alexandra Ravelo, a marine ecologist working for the Alaska Arctic Observatory and Knowledge Hub. "I've taken a more meandering path in academia, and I wanted to know if there is space in the polar sciences to be a leader if you're not a cookie cutter version of what people think an academic should be."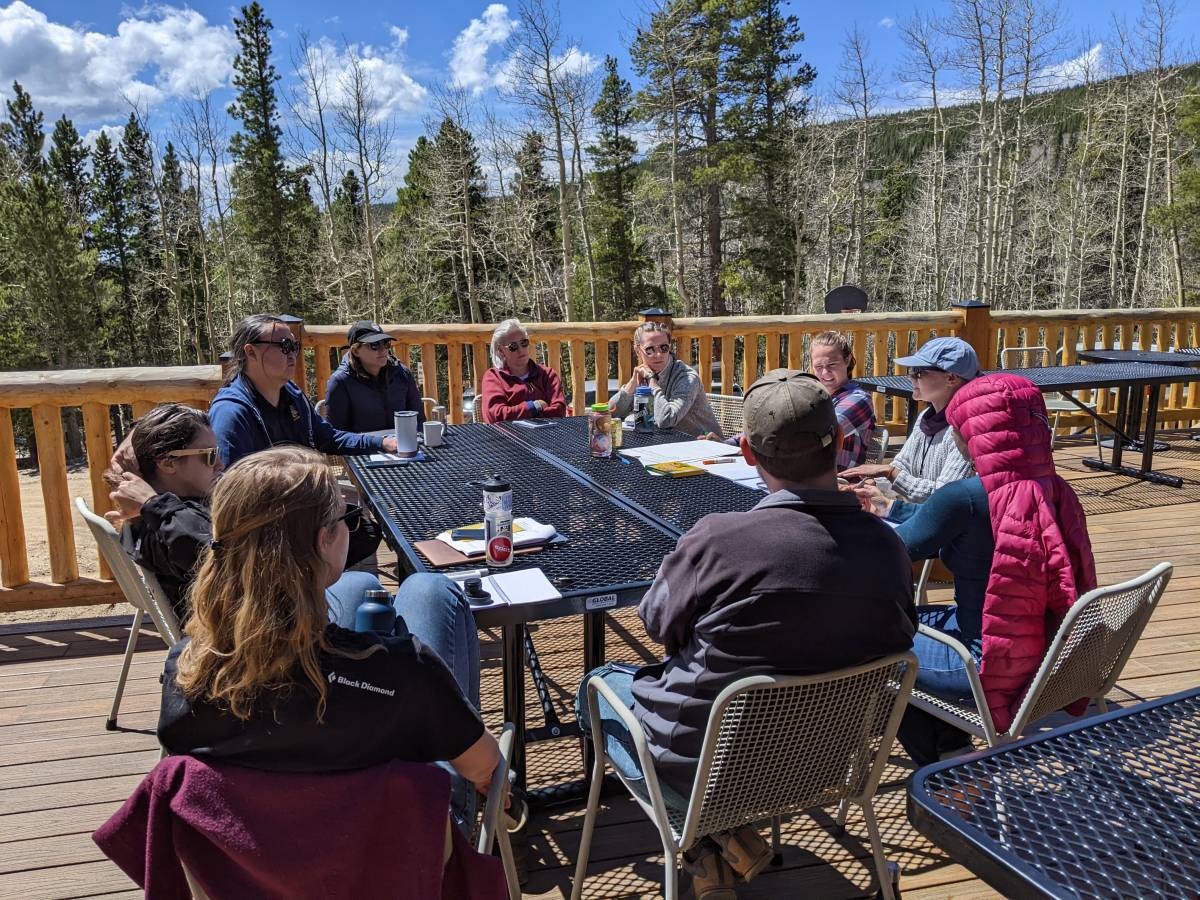 A GROUP OF PARTICIPANTS DICUSS PROPOSAL IDEAS OUTSIDE AT THE MOUNTAIN RESEARCH STATION. PHOTO: BEC BATCHELOR/CIRES.
There is not only space, Ravelo and the other participants discovered, but a shared vision among early career researchers in the polar sciences to create an environment that is welcoming and inclusive to people from diverse backgrounds.
"We all want to see [the polar sciences] evolve faster," Ravelo said. "I think everyone has different views about how they want academia to be, and it's exciting to see that it's not as stagnant as I thought it might be."
Now, the postdocs who participated are looking toward the future, envisioning how they can lead and open the doors for others by creating a more inclusive and welcoming environment in polar science research.
"I'm hoping to get more involved in Indigenous sciences and raise awareness about our issues," Ksenofontov said. "Indigenous knowledge may help global society in tackling global challenges of climate change and I am hopeful to include more Indigenous voices in addressing these challenges."
Despite being spread out across the world, workshop participants are not finished learning and growing together. Over the next few months, they will work together to create a resource repository, which will include knowledge about leadership, academic systems, and diversity, equity, and inclusion best practices, to help early career researchers in the polar sciences navigate academic systems. When finished, the participants hope to make it available to anyone looking to forge their own career paths in the polar sciences.
Up next for the Polar Science Early Career Community Office
The success of the Polar Postdoc Leadership Workshop can be attributed to the hard, often behind-the-scenes work that Dryák-Vallies and the PSECCO leadership team have been doing to grow their community and increase their reach over the past fourteen months.
"When I'm thinking about the next two years of PSECCO, I'm thinking about how to build on the really positive work we've done to lower barriers to accessing polar science resources and community," Dryák-Vallies said. "But I also want to reflect on what has been less well-received and really think about who we aren't yet reaching."
This reflection is a vital part of the growth and sustainability of an organization focused on creating a more just, inclusive, diverse, equitable, and accessible polar science environment.
"We bring biases to our work based on our experiences, and we need to make sure we're not leaving any one polar science discipline behind," Dryák-Vallies said. 
So, what's next for PSECCO? Dryák-Vallies and the team will be hosting a series of workshops focused on training researchers to be better agents for positive change. The team also hopes to expand travel funding opportunities and to create a menu outlining how people can support PSECCO.
To stay up-to-date on news and upcoming events, visit psecco.org. 
PSECCO and the Polar Postdoc Leadership Workshop are funded by the National Science Foundation, Award #2135176.
This article was written by Brigitta Rongstad Strong, with CIRES Communications. The original article can be found here.