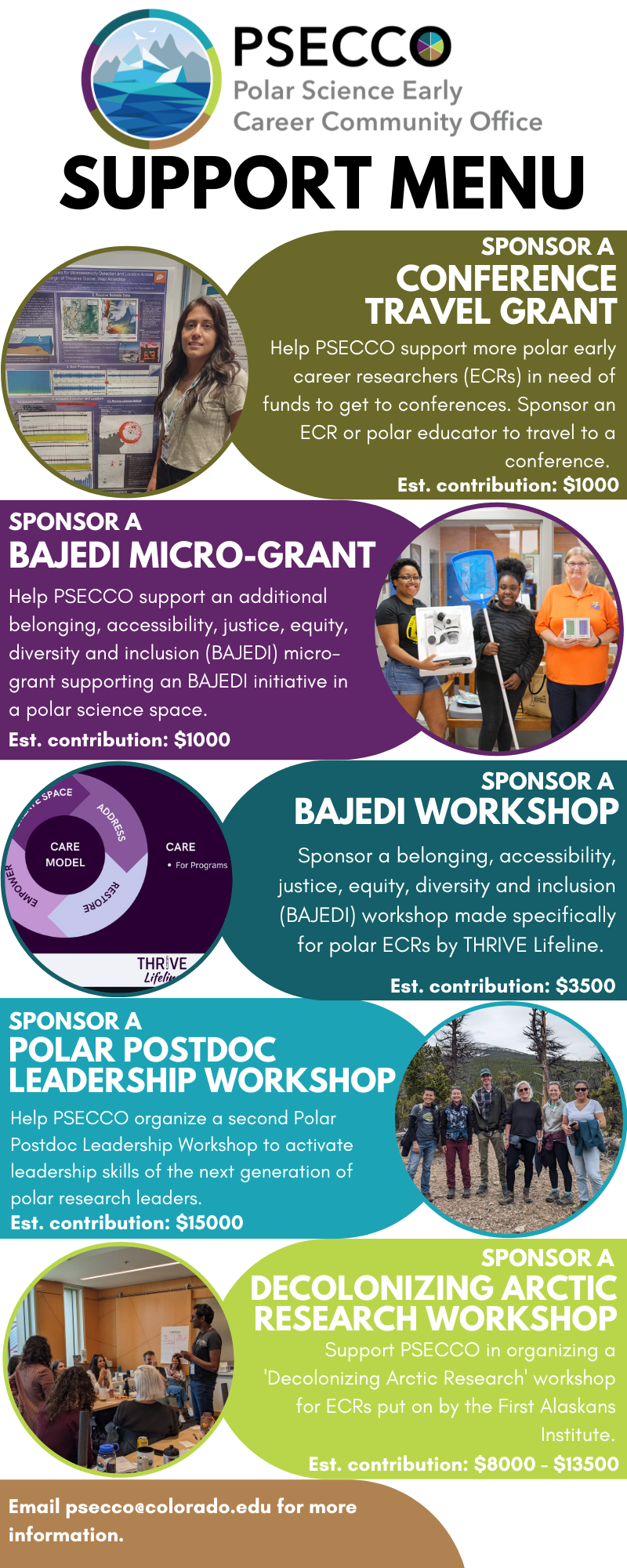 How can I support and collaborate with PSECCO as a mid- or senior-career scientist? 
PSECCO has been receiving requests since its launch about how mid-career and senior-career scientists can support our work of supporting and amplifying early career scientists, so we've designed an engagement option 'menu' for the broader community to choose from in how to support the community office. Take a look at the menu below to see how you can engage with PSECCO by writing PSECCO into one of your next grants for any of the following options! 
Okay, I'm in, and would like to support and collaborate on one of the options on the menu! What next? 
For next steps on how to write PSECCO into your next grant, email psecco@colorado.edu with what you'd like to partner with us on and we will work with you directly to make sure you have the language you need to adequately support PSECCO!
What is PSECCO?  
PSECCO is a community-building and community-support organization for polar early career scientists. Its mission is to empower and elevate early career scientists in the Polar Sciences, support a vibrant community, provide opportunities and resources, offer skill training and work together towards a more just, inclusive, diverse, equitable, and accessible polar science environment.